We want to hear your opinions on the current Real World Questions being asked of lawyers, public and business professionals today.
Choose one of the three questions below and write an essay that argues the differing views across the industry. Be inquisitive, research to expand your knowledge in the area and develop key skills that will help you achieve your ambitions.
We have given possible ideas you may want to explore and provided resources to get you started.
Find out about The University of Law's Real World Questions campaign by clicking here.
Does the world need more entrepreneurs?
Things to consider:
What is entrepreneurship?
Do individual people make a business succeed?
What role does Organisational Structure play in the success of a business?
To what extent do People and Dynamics influence a thriving business?
How much of a business' success is due to Environment and Competitive Advantage?
Will stop and search protect or polarise our society?
Things to do consider:
What rights do police officers have to stop and search under the Criminal Justice and Public Order act?
Is stop and search effective in leading to lawful arrests?
Are perceptions of stop and search affected by cognitive and/or implicit biases?
What role does Procedural Justice Theory play in how society views stop and search?
What role do future generations of police officers have?
How is Mental Health protected by the Law and is it enough?
Things to do consider:
What does 'Mental Health Disorder' mean under the Mental Health Act?
What rights do patients with Mental Health Disorders have?
How does the Mental Health Act operate to protect people with Mental Health Disorders?
How do Human Rights interact with the Mental Health Act?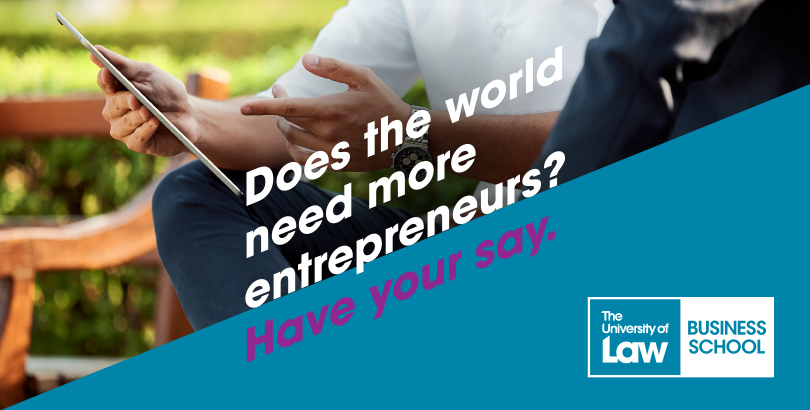 Why

should you take part?
Entry instructions
How to
enter
The competition is open to all students studying in years 10-13. See the entry page for more details and to submit your essay. Don't miss out, the closing date is 18 September 2022.
Enter now
Choose a title
Choose one of the Real World Questions.
Resources
Use the resources page to learn more about possible areas to explore and to develop your essay writing skills.
Length
Make sure your essay is between 1,000 – 1,500 words.
Judging criteria
Your essay will be judged based on a combination of essay writing skills, use of independent research and ability to engage our judges with creative content.
Terms and Conditions
See Terms and Conditions page to check details about your entry.
Our Panel
Meet the
Judges
Our judging panel draws from a wide range of backgrounds and expertise. Click below for details of our eight judges.
Meet the Judges
Director of Employability, University of Law
John Watkins
Campus Dean, University of Law
Zoe King
Lawyer and Project Coordinator at Deutsche Bank
Chris Miller
General Counsel, Food and Ventures, the Co-op
Gill Gardner
About us
The University of
Law
What really sets us apart from other universities is the guiding principle that future lawyers and business leaders should learn in a realistic, professional and contemporary context, with plenty of practical interactive engagement. That's why we keep our contact hours high and our teaching groups small.
Our undergraduate courses combine academic rigour with practical skills to provide you with the essential groundwork needed to begin your journey into a variety of careers. 
You can attend a variety of live virtual events that will help support your decision making around future career pathways.
Our track record of excellence in learning and development has helped us establish worldwide connections within the legal and business industries. More than 250 of our tutors are qualified lawyers and business professionals, all have extensive practical experience which they are able to pass on to our students. 
Find more about our staff and alumni competition judges here.
Join a Virtual Event